Building Access over Winter Break
Student Memberships:
On-campus students enrolled in the fall semester and spring semester will have seamless access to the Rec and Pool over the break.
Students who have graduated or not enrolled in the spring 2020 session will have access through January 19.
Students starting in Spring 2020 will begin having access on December 21.
Key Tag Memberships:
If a key tag membership expires between December 24-January 1, we will grant access to the Rec and Pool.
Due to the office being closed key tags will not be confiscated until after the office is open January 2.
---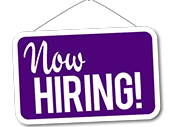 WE ARE HIRING!
Maintenance Assistant
Assist with small maintenance projects throughout the building.
Apply HERE
Personal Trainers:
More information about the position is available Here
To apply: Email Megan
Flint Hills Climbing Competition
Saturday, January 25
12-3 pm: 1st competition flight
3:30-6:30 pm: 2nd competition flight
Cost: $10 before January 23. $15 after January 23. Register in the Rec Services office.
All participants will be entered to win prizes!
CatFit
A high-intensity fitness program that incorporates strength training, plyos, bodyweight exercises, and more! Suitable for All Levels!
Two Sessions: February 4-March 19 or March 24-April 30 * 7-8 pm * Tuesday/Thursday
Cost: $25 for students, $35 for non-students. Register in the Rec Services office.
Extreme CatFit
This program will combine strength training, plyometrics and non-traditional training elements at a high-level intensity to challenge you more than you ever thought possible. For Intermediate and Advanced Levels only.
February 3-April 15 * 7-8 pm * Mondays/Wednesday
Cost: $40 for students, $50 for non-students. Register in the Rec Services office.
Join us in congratulating Paige Proffit, Group Fitness Instructor as the Employee of the Month for November!