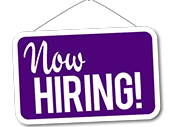 WE ARE HIRING!
Office Assistant
Assistant with membership sales and other office duties in the Recreational Services office.
Apply HERE


Personal Trainers:
More information about the position is available Here
To apply: Email Megan
Intro to Lifting Techniques
Learn proper lifting techniques and use of equipment. Class is held on Sunday afternoons on the following dates from 2-4 pm in the Performance Zones.
November 17
FREE registration. Register Here
Aqua Fit Classes
Aqua Yoga: November 19, 8-8:45 pm
Aqua Tabata: December 12, 8-8:30 pm
Free with Rec membership. Classes are held at the Natatorium.


Wildcat Challenge Series
Can you complete all 4 of these challenges?
Go the Distance Challenge
1-2-3K Challenge
Swim to Paradise Challenge
Fit 100 Challenge
For complete details on how to participate, CLICK HERE

Join us in congratulating Ian Gash, Building Supervisor, and Assistant Building Supervisor as the Employee of the Month for October!