Aqua Fit Classes
Aqua Tabata: Tuesday, February 25, 8-8:30 pm
Aqua Strength: Tuesday, March 17, 8-8:30 pm
Aqua Hip Hop: Tuesday, March 31, 7:45-8:15 pm
All classes are held at the Natatorium and are FREE with pool membership.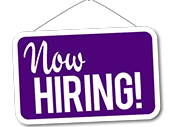 NOW HIRING
Outdoor Rental Assistants: APPLY NOW
Climbing Wall Supervisors: APPLY NOW
Personal Trainers: To apply: Email Megan

More information about these positions is available Here
Intramural T-Shirt Design Contest
Help us celebrate 100 years of Intramurals at Kansas State University by creating our Intramural Champion t-shirt design.
For complete details, CLICK HERE.
All submissions are due by March 31.
Swim to Paradise Challenge
January 26-March 7
Objective: Swim to a paradise location, West Palm Beach, the Bahamas, or Turks and Caicos.
Tier 1: West Palm Beach (75 laps)
Tier 2: The Bahamas (250 laps)
Tier 3: Turks and Caicos (750 laps)
Prizes will be awarded for each tier you complete. Part of the Wildcat Challenge Series. Register at the check-in desk at the Natatorium.
Join us in congratulating Andy Fitch, Office Assistant and Group Fitness Instructor as the Employee of the Month for January!