Rec Parking
Parking is available adjacent to entrances to the Rec Complex on both the north and south sides.
North Parking Lot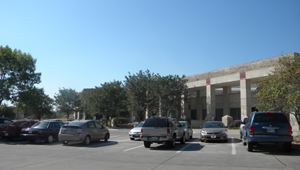 Parking permits are required Monday-Friday, 7 a.m. to 4 p.m in the north parking lot (parking lots C1, C2 and C3).
Permits are available for purchase at K-State Parking Services, located on the ground level in the parking garage at the K-State Student Union.
Metered parking is also available.
Parking Services manages parking on campus, including regulations and enforcement. For more information about parking or to report problems with a meter, contact Parking Services at 785-532-7275.
South Student Only Parking Lot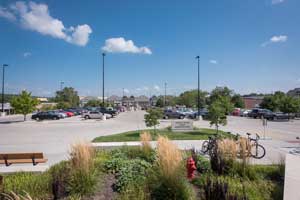 The parking lot to the south of the Rec Complex (parking lot C6) is free 2.5-hour per day parking for students assessed the Student Services Fee. The parking lot is accessed by swiping their K-State Student ID. Students must also exit the lot by swiping the same ID used to enter the lot. Violations of the 2.5-hour per day parking rule will result in a $10 charge assessed to the student's KSIS account.
Signage regarding the 2.5-hour per day policy is located prominently at each entrance.
Physically disabled accessible spaces are available in the south parking lot for students. Vehicles parked in physically disabled accessible spaces must display a medical permit.
All other campus parking policies remain in effect.
Forms
An appeals form must be submitted online by the fourteenth (14th) day after the violation occurs. The South Lot Appeals Board (SLAB) may uphold or dismiss the violation. Paid tickets may not be appealed. Appeals made after fourteen days (14) from the date of the violation will not be accepted.
All decision of the SLAB are final.
All penalties must be paid within fourteen (14) days following the decisions of the SLAB.