Rec Services Council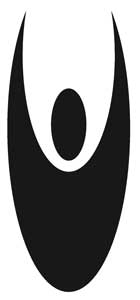 Mission Statement
Recreational Services strives to educate and is committed to the development, and management of quality recreation facilities, services, programs and the promotion of well-being for the Kansas State University community.
Council Purpose
To ensure the quality and quantity of recreational opportunities, the Recreational Services Council promotes and supervises the administration of the recreational and fitness programs, services and facilities available at Recreational Services.
Goals and Objectives
The council will oversee the physical recreation and fitness services offered to K-State students, faculty and staff, and alumni by Recreational Services. The council will serve under the responsibility of the assistant vice president for Student Life.
Recreational Services should provide and promote the following criteria:
Enjoyable experiences for participants.
Development of habits of participation that will carry over into everyday living.
Wholesome, social relationships through group and individual activity.
Respect for sportsmanship and the principles of fair play.
A balanced lifestyle of physical and mental well-being.
Opportunities for creative expression.
Leadership and fellowship qualities.
Emotional situation that is conducive to learning.
Philosophy
Students should have freedom of choice, equality of opportunity, and responsibility for sharing in planning, supervising, and administering the recreational programs and services. In response to the needs and desires of the university community, the following program areas will be emphasized: