Employment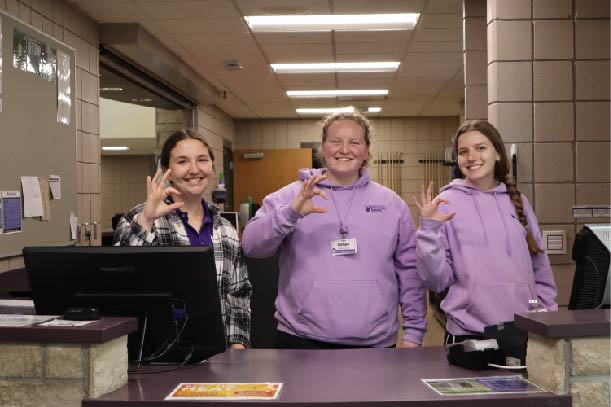 Recreational Services offers a variety of activities for free time use of the recreational facilities, intramural sports, sports equipment check out, outdoor equipment rental, and fitness programs designed to accommodate a wide range of interests and abilities. These programs are available to Kansas State University students, faculty, staff, K-State Alumni Association members, and their spouses and dependents.
Student staff and professional staff provide the foundation required for the implementation of Rec Services facilities and programs.
Applications are posted online when positions are available.
Notice of Nondiscrimination: Kansas State University is committed to nondiscrimination on the basis of race, sex, national origin, disability, religion, age, sexual orientation, or other no merit reasons, in admissions, educational programs or activities and employment (including employment of disabled veterans and veterans of the Vietnam Era), as required by applicable laws and regulations. Responsibility for coordination of compliance efforts and receipt of inquiries concerning Title VI of the Civil Rights Act of 1964, Title IX of the Education Amendments of 1972, Section 504 of the Rehabilitation Act of 1973, the Age Discrimination Act of 1975, and the Americans with Disabilities Act of 1990, has been delegated to Clyde Howard, Director of Affirmative Action, Kansas State University, 214 Anderson Hall, Manhattan, KS 66506-0124, Telephone 785-532-6220. Revised Dec 1, 2003.