General Policies and Information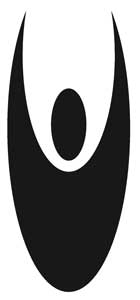 Alcoholic beverages/tobacco products
Alcoholic beverages and tobacco products are prohibited in this facility.
Animals
Only service animals are allowed inside facilities.
Daily use lockers
Daily use lockers are available to all users at no cost. These are for temporary use only, and the lock must be removed after use each day. A $3 fee will be charged for recovery of contents left in these lockers. Contents not claimed within 30 days will be donated.
Dependents
The definition of a dependent is someone who receives their support from the ID holder and is claimed as a dependent on the ID holder's tax return.
Dependents 13 years of age and younger will be admitted to the facilities at no charge and must be accompanied and directly supervised by their parent. An adult member (age 18 or over) may sponsor a total of three individuals, whether dependents and/or guests. Note: A parent bringing dependents to use facilities must present a membership key tag which identifies themselves -- not their spouse.
Dependents who are 14 years of age or older may be sponsored by their cardholding parent to pay guest fees, remembering that all guests must remain in the company of their sponsoring host while using facilities. If dependents who are 14-22 years of age wish to use facilities without parental supervision, the card holding parent must purchase memberships for those dependents. Please note that some areas and equipment have age restrictions.
Please note that some areas and equipment have age restrictions.
Dependents (17 and under)
Children will only be allowed in activity areas such as basketball courts, handball/racquetball courts, video game area, MAC gym, climbing wall, table tennis area, and lounge areas. Children will not be allowed in exercise areas, including the running/walking tracks, weight room, cardio deck, and exercise rooms. Children of the opposite sex five years old and older are not permitted to accompany a parent or guardian into the locker rooms. A family changing room is available for use with children over 5 years of age. Children are not allowed in saunas. This policy is for the safety of children and all participants, to eliminate improper use and damage of equipment, and to allow for easier and more consistent supervision.
DVD/Video use
Due to copyright laws, use of exercise DVD's and videos are prohibited.
Eating/drinking
Eating and drinking are restricted to the lounge area only. Water in closed, plastic containers is the only liquid allowed in activity areas.
Guests
A student or facility member (18 years of age and older) may host up to three guests per visit. All guests are required to provide photo identification and remain in the company of their host while using the facility.
Guest Passes (18 years and older)
Recreation Complex: $8 per person per day (purchased at the service area)
*Rec members with children 14 years of age and older who are not members will be subject to guest fee rates.
Guest Passes (17 years and younger)
Recreation Complex: $5 per person per day (purchased at the service area)\
*Sales tax included
Member's children under the age of five years will be allowed in free of charge.
*Please note that some areas and equipment have age restrictions. Click here to view our policies.
Lost and found
Lost and found is located at the north service area. Information regarding items will not be given out over the telephone. Inquiries must be made in person. Lost and found will be donated after 30 days.
Organized activities
There will be no organized activities in the facilities during Recreational Services' use times except those sponsored by and/or approved by Recreational Services. This includes athletic teams, academic classes, instructional activities, sport clubs, camp, and parties. Special arrangements can be made through the Recreational Services office.
Personal belongings
Individuals are responsible for their personal belongings. Staff will not store or monitor articles for you. Belongings may be stored in daily use lockers. Lockers in the locker rooms may be rented monthly or annually. Locker users assume all responsibility for stolen or damaged materials.
Personal training and private instruction
Personal training and private instruction are restricted to only those individuals who have been specifically employed by Recreational Services for the purpose of being a personal trainer. Any participant who is observed to be conducting or suspected of conducting any portion of personal training or instruction with a patron who is not a Recreational Services staff personal trainer will be asked to cease the activity and may have membership privileges revoked. An individual may be approached and questioned regarding unauthorized personal training if he/she appears to be exhibiting any of the following (but not limited to), or related behaviors:
Writing and/or designing a fitness or workout program for a patron.
Explaining and providing exercise directions to a patron or group of patrons.
Assisting a patron with technique, or any specific instruction, but not exercising with that individual during all portions of the workout.
Directing exercise order or duration for a patron.
Assisting a patron with equipment and adjustments.
Promotional Materials
Bulletin Boards (Flyers/Posters):
As a courtesy to university organizations and approved community businesses, K-State Recreational Services will post informational flyers in predetermined designated areas.
Only materials first approved by Recreational Services will be posted.
Information posted outside the designated posting area or flyers posted without approval will be immediately discarded.
Recreational Services will post items meeting the following Criteria:
Information is related to a University department or approved student campus organization
Information is part of a department sponsorship agreement
Information is for recreational activities in the Manhattan community
Other materials considered will be those related to off campus recreation/fitness programs only and are non-business related.
Other guidelines for posted materials:
Materials displaying any relationship/sponsorship from drugs, alcohol, tobacco, etc., will not be posted.
All materials must meet the University guidelines regarding discrimination, harassment, gender, race, etc.
Rec Services staff will post all approved materials
All materials will be stamped with an "Approved" stamp and dated.
Materials will be posted no more than one month in advance of the program. Posting may be limited to no more than two weeks in advance, depending on space availability.
Digital Signage
Digital signage will be mainly used for Recreational Services programs and events only.
Table Displays
Only departments or organizations who gain prior approval will be allowed to setup a table display. These spaces must be reserved through the Rec Services business office.
All tables will be staffed; there will be no static displays.
No tabling will be allowed for monetary gain or product giveaways.
Handouts must meet Recreational Services promotional guidelines.
Handouts
Materials outside of paper informational handouts are not allowed for distribution in any building or area administered by Recreational Services, without prior approval from the Director of Recreational Services. This includes, but is not limited to, materials left on car windshields, distributed outside of the building, in parking lots, within the building, or on the grounds.
Banners and Other Posting
There will be no banners allowed in any Recreational Services area without prior approval by the Recreational Services Director. This includes banners on the outside playing fields and recreational areas.
Political Activities:
Political (student government, local, state, or federal government) advertising or activities are not allowed in any Recreational Services administered area.
Sidewalk Chalk/Sidewalk Decals
Chalking or the placement of sidewalk decals is prohibited on Recreational Services property.
Refunds
A full refund will be granted if made within five business days of purchase. No membership refund will be given for months when any part of that month has been used, and no refund will be made for any amount under $25.
Sauna
Use of sauna by individuals under 18 years of age is prohibited. Persons with medical conditions should consult with a physician prior to use.
Signs
Signs or posters will not be posted without the approval of the administrative staff in the business office.
Sponsored programs
Recreational Services programs take priority over the priority use schedule.
Thank you for observing these policies. Individuals not cooperating with established policies or staff instruction will be asked to leave and may have their privileges revoked. The staff has the authority in policy enforcement.