Recreational Services
We strive to educate and are committed to the development and management of quality recreation facilities, services, programs and the promotion of well-being for the Kansas State community.
Our vision is to be a recognized leader that promotes active and healthy lifestyles in a diverse setting while providing learning and leadership opportunities.
QUALITY
We strive to exceed the expectations of our patrons and utilize our resources to provide
Programs and services of variety, content, and diversity
Modern, clean, durable and maintained equipment
Exceptional student and professional staff
CHARACTER
We believe and recognize the values of a successful team by demonstrating
Commitment to departmental policies and procedures
Integrity to patrons and co-workers
Accountability in efforts to maintain the facility and equipment
EDUCATION
We strive to provide information and knowledge in
All dimensions of wellness
Policies and procedures of utilizing our facilities and programs
Student and staff development, training, leadership and empowerment
COMMUNITY
We are an integral part of the university that values promotion of
Student-focused programs fostering accessibility, inclusiveness, and diversity
Collaboration with campus departments and involvement in university initiatives
GROWTH
We recognize the importance of growth by

Embracing innovation and improvement
Providing opportunities for student development and leadership
Maintaining flexibility in management and mentorship
FUN
We will provide an enjoyable atmosphere for our patrons and student employees by offering
Positive and memorable customer service experiences
Friendly, welcoming and caring attitude
Activities that encourage inclusive participation
Rec Services Council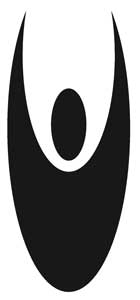 Mission Statement
Recreational Services strives to educate and is committed to the development, and management of quality recreation facilities, services, programs and the promotion of well-being for the Kansas State University community.
Council Purpose
To ensure the quality and quantity of recreational opportunities, the Recreational Services Council promotes and supervises the administration of the recreational and fitness programs, services and facilities available at Recreational Services.
Goals and Objectives
The council will oversee the physical recreation and fitness services offered to K-State students, faculty and staff, and alumni by Recreational Services. The council will serve under the responsibility of the assistant vice president for Student Life.
Recreational Services should provide and promote the following criteria:
Enjoyable experiences for participants.
Development of habits of participation that will carry over into everyday living.
Wholesome, social relationships through group and individual activity.
Respect for sportsmanship and the principles of fair play.
A balanced lifestyle of physical and mental well-being.
Opportunities for creative expression.
Leadership and fellowship qualities.
Emotional situation that is conducive to learning.
Philosophy
Students should have freedom of choice, equality of opportunity, and responsibility for sharing in planning, supervising, and administering the recreational programs and services. In response to the needs and desires of the university community, the following program areas will be emphasized:
free time recreation
competitive intramurals
fitness and wellness programming
K-State Challenge Course

Bylaws of Recreational Services Council